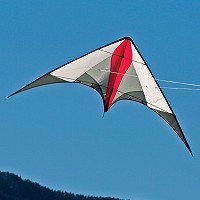 Size: 34" x 72" wingspan
Material: Rip-Stop Nylon / Carbon Frame
Skill Level: Intermediate
Flying Line: 50lbs x 80ft Included



Easy and affordable light wind flight action. The Whisper is a responsive kite with a wider wind range than more fragile light wind 2-Liners. Good for stalls, side slides and other tricks. Ready to Fly with 80ft x 50lbs Dyneema lines, straps and winder in a robust Carry-Case.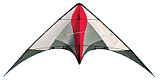 extendable carry-bag