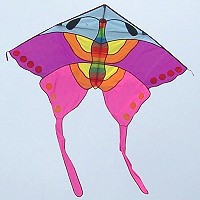 Size: 71" span x 79"
Material: Rip-Stop Nylon & Glassfiber.
Skill Level: Novice - Expert
Flying Line: included



A bright and cheerful Luna Moth by In The Breeze. At nearly 6ft wingspan, these are easy assembly kites that flutter skyward in light to medium winds. Wing Tails and Flying Line included in basic carry-case.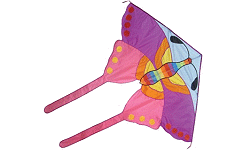 Brightness